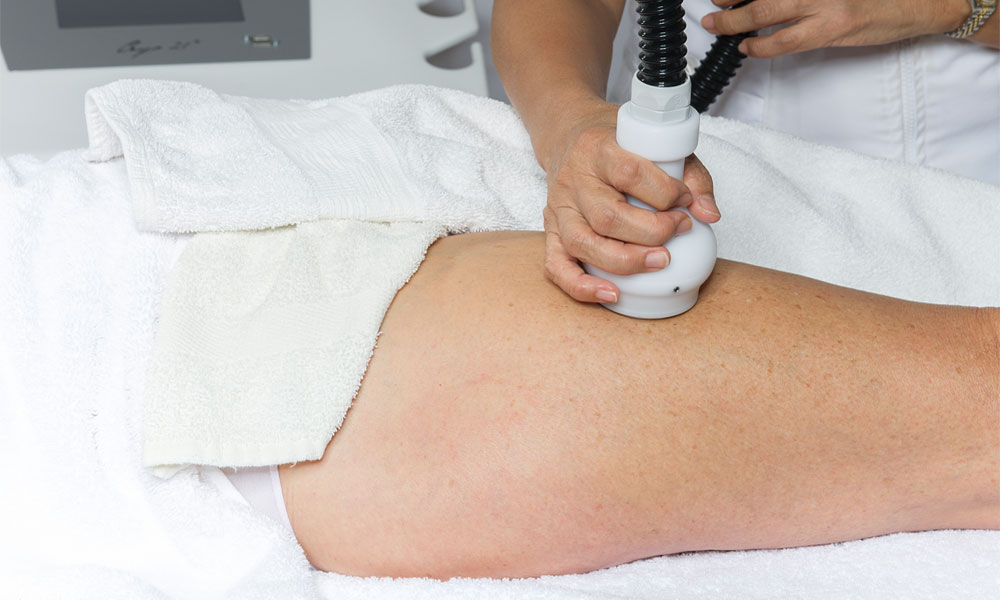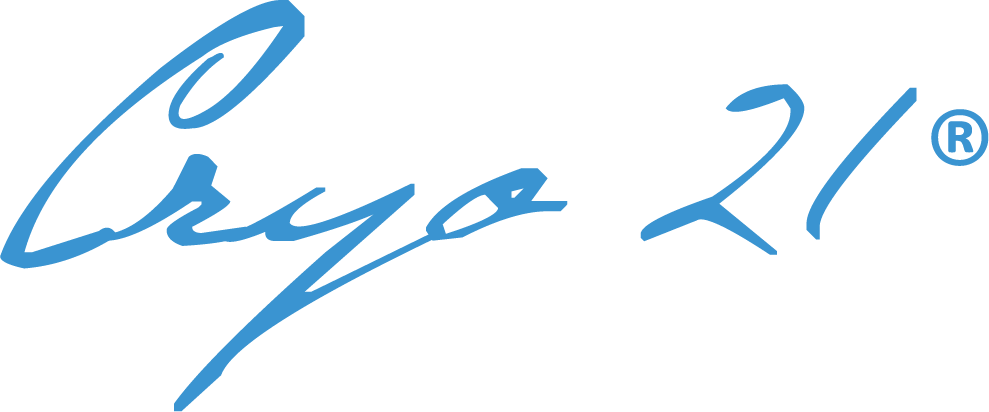 Many treatment areas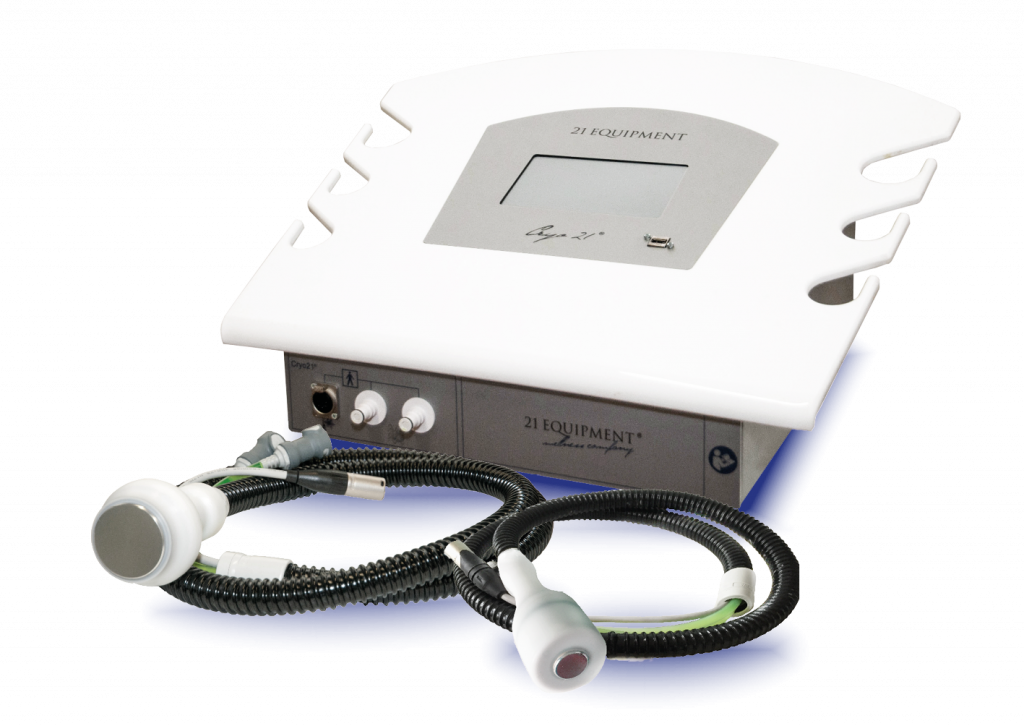 Cryo 21 is designed to help masseurs, physiotherapists, chiropractors and other health professionals as well as skin and health therapists

Cryo 21 can remove muscle tension as well as aftermath trauma after injury

Cryo 21 has an anti-inflammatory effect. It reduces muscle and tendon inflammation as well as muscle soreness when lactic acid builds up in the muscles

Cryo 21 is a tool for skin and health therapists to reduce clients' wrinkles and double chin, in addition to removing unwanted body fat
There are two hand-held movable probes of different sizes for you to treat
the whole body. A large for the body and a smaller probe designed for the face (optional equipment, see photo).
Advanced technology
Our method is simply brilliant in that we can treat all parts of the body:
Remove countess arms
Facelifts
Double chin
Stomach fat
Cellulite
Cryo 21 is a therapeutic treatment that can remove fat without surgery – with permanent effect. It creates a thermal shock by reducing the temperature of the fat cells. This process is called apoptosis which results in the gradual degeneration and elimination of dead fat cells (more on apoptosis here, norwegian source: Store medisinske leksikon). The apoptosis occurs by the machine's probe reducing the temperature in the range from 34°C to 8°C. This is done without the customer feeling any kind of cold, but where the treatment only feels like a comfortable and cooling massage.
After 4-6 treatments, it is not uncommon for the client to have gone down a full 12 cm around the waist or 5 sizes.
Treatment of the area you want: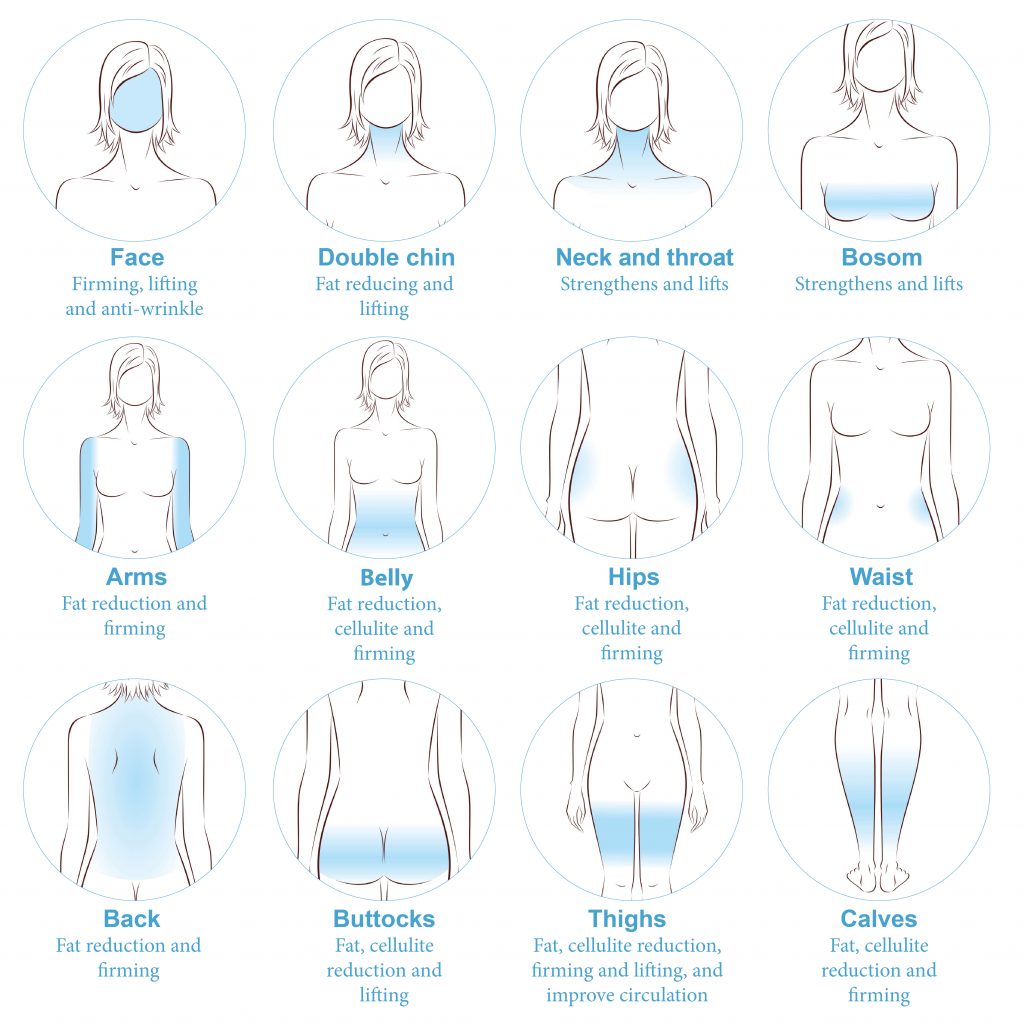 ---
COURSE AND SEMINAR ACTIVITIES
Dui Clinique AS conducts continuous courses so that you learn how to use our devices properly. Here we discuss the process itself using the apparatus and a basic introduction to the theory behind the successful concept.
It is important for us that everyone who works with our devices also know what happens to the body of the customers during treatment. This is to establish security with the customer. It is also important to learn how to handle a sales situation as well as take part in our marketing strategies with brochures, local ads, posters etc. Our events here —>