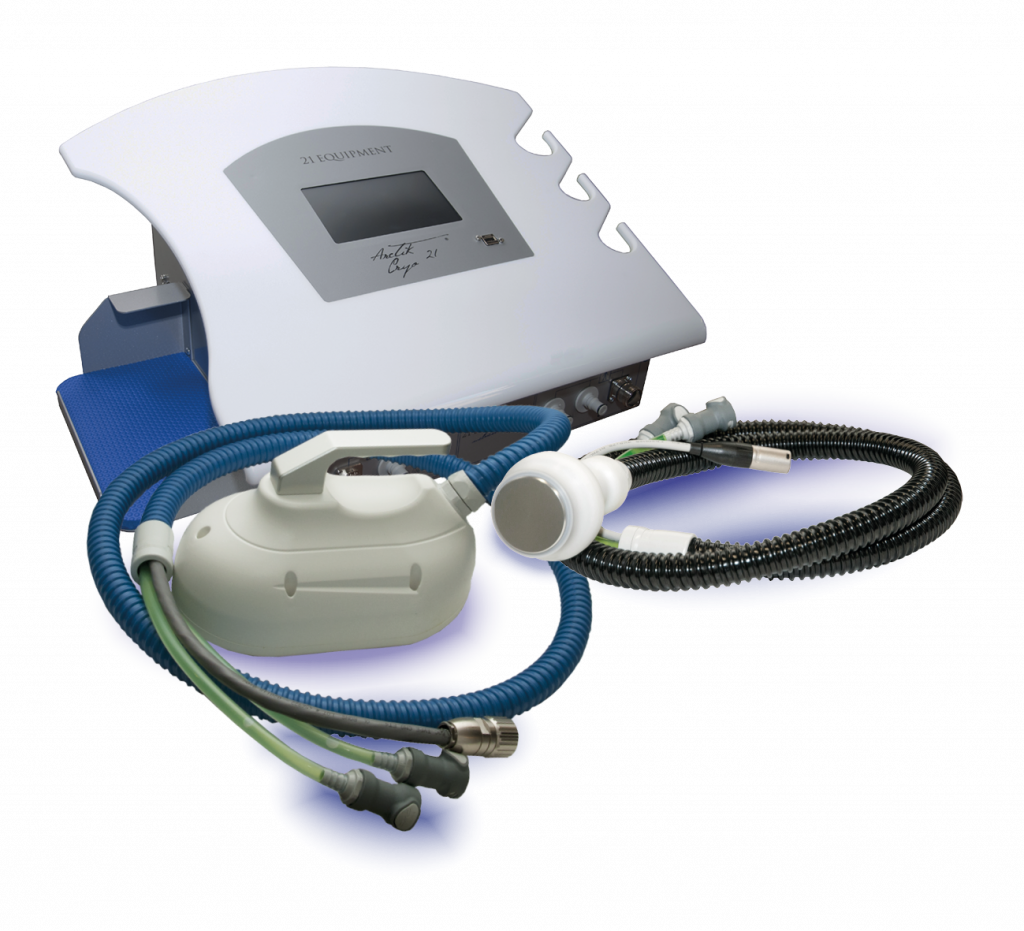 Physical treatment using cold and infrared rays
From now on you have the opportunity to have the two top appliances in one single appliance, it will not only satisfy the needs of beauty experts, but also massagers and physical therapists in the sports sector.
Cryo's effect lies in creating a thermal shock that lowers superficial skin temperature and removes fat cells permanently. The fat is destroyed by "freezing" of the adipocytes, which undergo a subsequent apoptosis (programmed cell death) and the cells will consequently be eliminated physiologically
(the natural metabolic effect of the organism). More about apoptosis here, source: NCBI.
Arctik+Cryo 21 combo uses infrared rays and cold
Arctik+Cryo 21 combo can:
Tone and compress the skin
Have a face-lifting effect
Reduce wrinkles
Counteract cellulite
Increase lymphatic and venous circulation
Remove grease permanently
Have anti-age effect
Tone bosom
Fight stretch marks
Reduce double chin
Have a good effect on alopecia
Reduce joint stiffness
Relieve muscle spasms and contractures
Reduce pain by increasing endorphin production
Increase blood flow
Entire inflammation and edema, the increase in circulation can remove edema, reduce inflammation, pain and increasing healing
Treat small tissue damage
Used for sleep disorders or anxiety to achieve warmth relaxation
---
COURSE AND SEMINAR ACTIVITIES
Dui Clinique AS conducts continuous courses so that you learn how to use our devices properly. Here we discuss the process itself using the apparatus and a basic introduction to the theory behind the successful concept.
It is important for us that everyone who works with our devices also know what happens to the body of the customers during treatment. This is to establish security with the customer. It is also important to learn how to handle a sales situation as well as take part in our marketing strategies with brochures, local ads, posters etc. Our events here —>